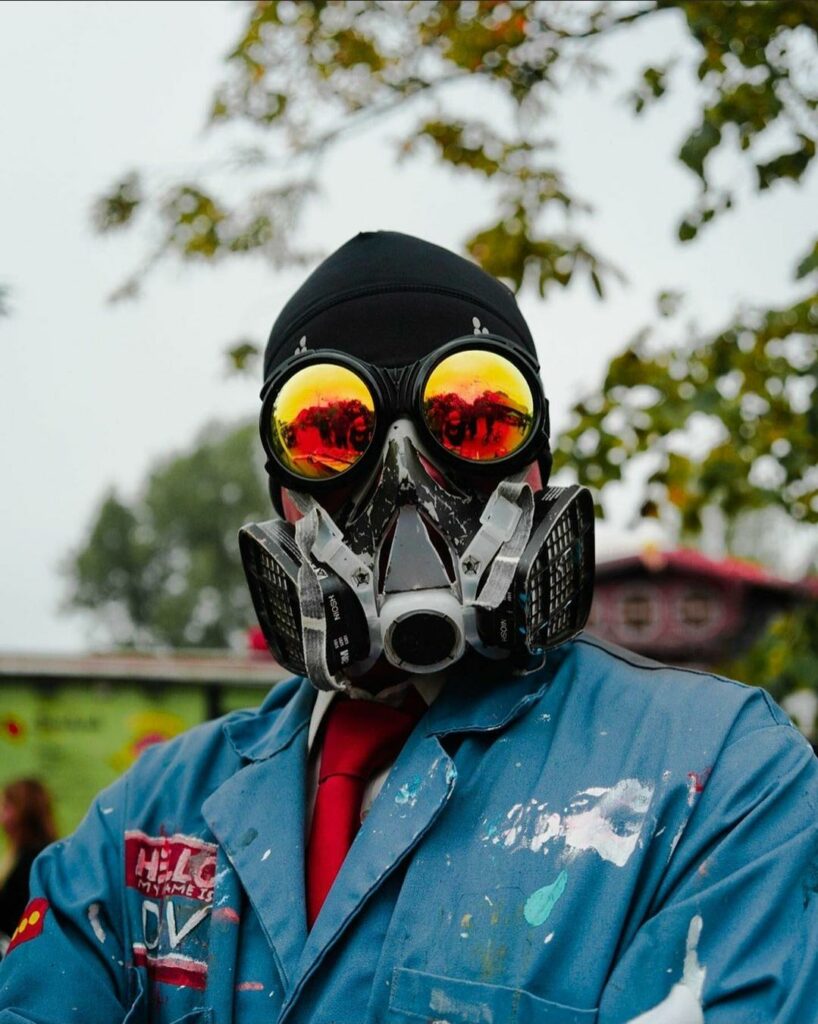 "I don't make art to sell. I sell art with what I make."
-Dr.V
Born in Crescent City, a small coastal town named that way for the crescent moon shape of its beautiful sandy beach.  I lived there with my lovely mother, former military father and three boisterous bothers.  At the age of 5, I moved to Southern California and it was there that I began to slowly discover my innate gift for art.  My first boyish attempts at creating art resulted in colorful cartoons and superhero characters.  Although, my cartoons were the drawings of a young child, they stood out amongst my fellow classmates' drawings.  At the age of 5, I won 1st place at my elementary schools art contest. It was at this age, I realized that creating art is what I wanted to do for the rest of my life.
TRUE STORY:
During grade school I remember selling some of my artwork to my classmates.

Back to Bio:
Fast forward, I attended and participated in my first collegiate art course, with master artist Frank Sardisco while at Moorpark College.  Art became all I could see, feel, breathe and taste.  And it was DELICIOUS!  I was constantly creating new pieces and participating in different artistic events around the Los Angeles area.  I became a member of the Burbank Art Association, and afterwards began to LIVE illustrate on UNIVERSAL STUDIOS' CITY WALK in Hollywood, California. 
I realized a place of my own, where I could share my artwork, was the next obvious step to take.  This is how the idea of a co-op art gallery came to be.  My longtime friend and confidant, the multi-talented Appelusa and I, opened a gallery in the NoHo arts district of North Hollywood, California, that I aptly named,
CARPE ARTE Gallery.
One day, while at an event at CARPE ARTE Gallery, I met a women whom was on vacation.
My muse had manifested before me.  Together, we flew back to her hometown in the enchanting country of Denmark, and it is here I reside and find inspiration today!
There I became a member of the Vallensbæk Kunstforening (an art association), and it is in this town I continue to create diverse pieces of art that are influenced by my current life experiences, observations, and well you know, whatever the universe decides to collide itself in me with.
In closing, remember to look both ways before crossing the street. Don't go swimming right after you eat and absolutely under no circumstances should you ever accept candy from someone you don't know and never talk to strangers.
Unless that stranger is me.  Welcome to DeliciousPaint.com 
Enjoy!
Sincerely,
Dr.V